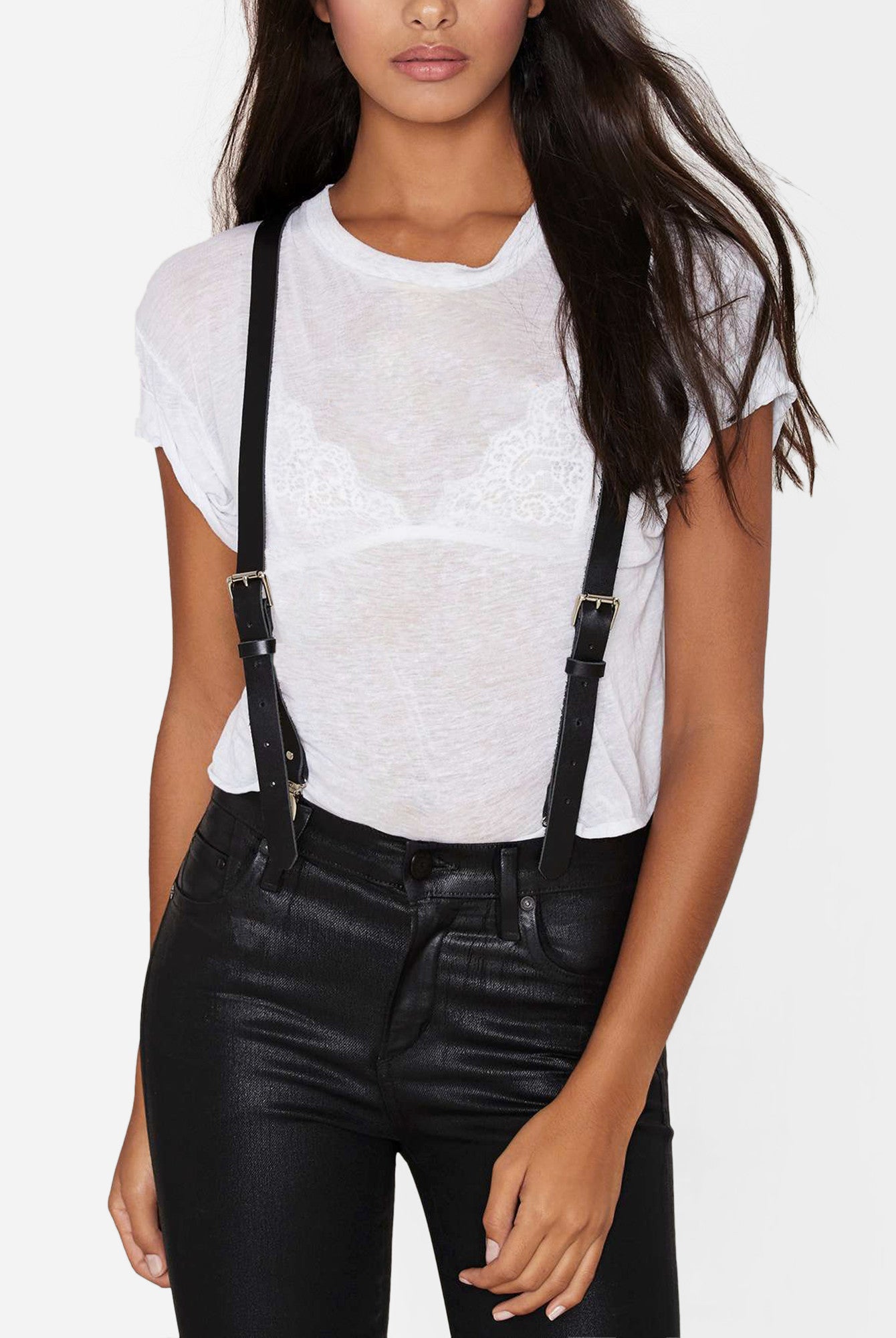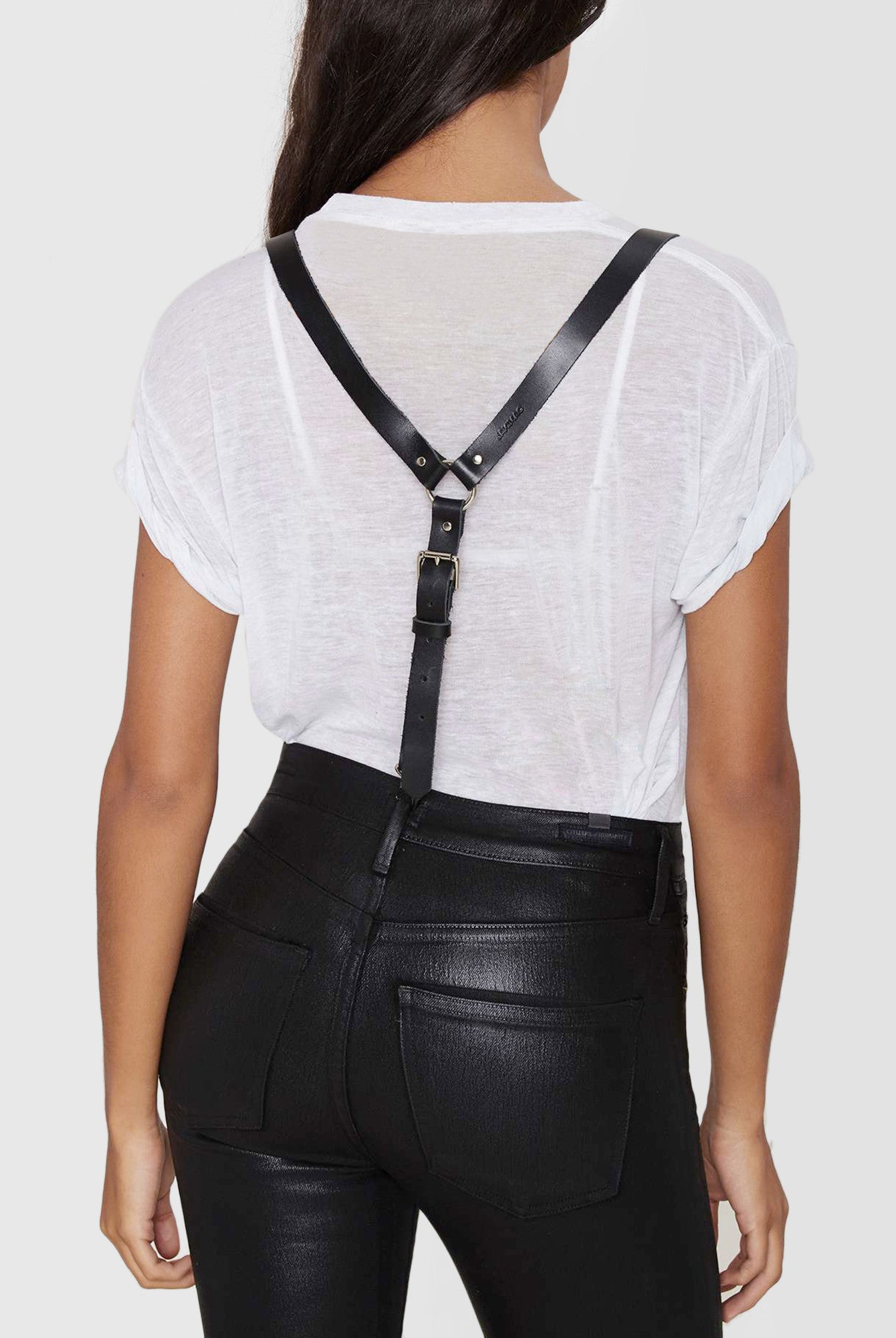 The JAKIMAC matte leather suspenders for women are straight-up badass. The thickness and texture of this premium leather is built to last.  Each pair has room to adjust for height and features two suspender clips in the front and an oversized swivel clasp in the back for a hassle free attachment to the belt loops. Available in black leather with silver or brass hardware. Shop this leather suspenders for women (leather suspenders women) at Jakimac.
100% latigo leather tanned in the USA

3/4" wide leather,  3/4" buckles
S/M fits women up to 5'7"
M/L fits women 5'8" and taller
Made in Los Angeles
FAQ
What's the shipping cost?
We like to leave it up to the professionals. Each art piece will have a different shipping cost based on size and weight. We pack and ship with art handlers and deliver to you fully insured for the value of the piece. Framing is also an option. If you would like your piece framed before delivery, please get in touch. Shipping costs are calculated after checkout.
How Do I Know My Size?
We size our products based on standard sizes. Items will fit true to size. Some pieces are meant to fit snug, while others draped. Others are one of a kind, and the sizing and measurements are listed on the individual product page. If you're unsure, reach out. We can help!