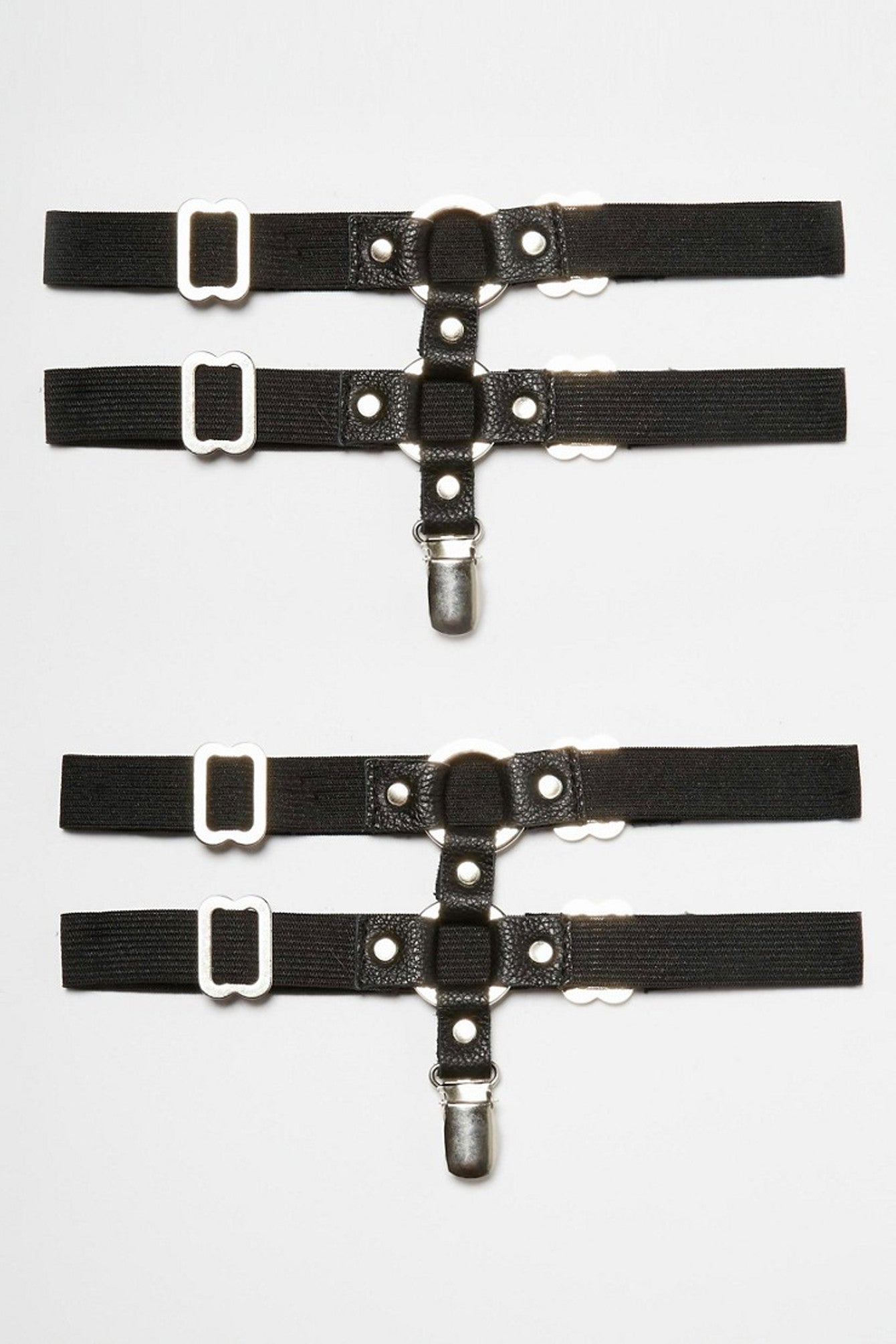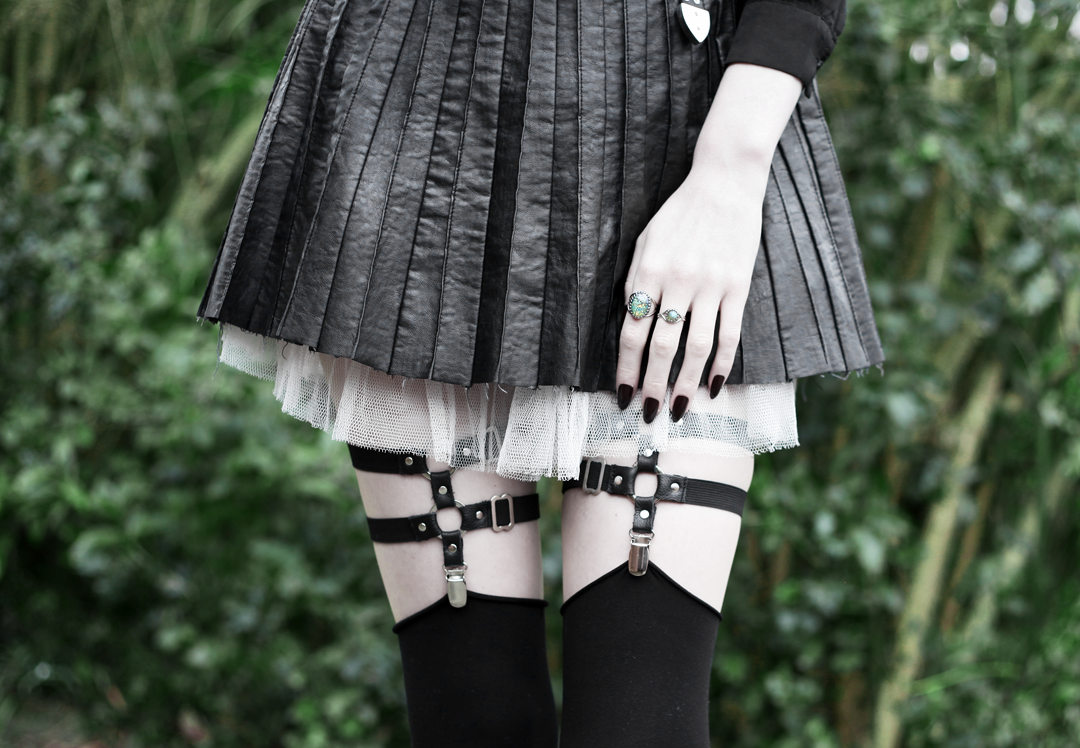 PEEK-A-BOO Elastic Garter Set
The JAKIMAC Peek-A-Boo Elastic Garter Set's adjustable elastic straps are complimented by silver o-rings. Clip to the front of knee-high socks to accent your look. Available in Black leather and elastic with silver Hardware. 
3/4" leather and elastic, 1" o-rings


Adjustable from 12"-24" circumference, stretches up to 30" circumference

Made in Los Angeles

 
As seen in Jessie J's Burnin' Up Music Video.  Watch it here.
PEEK-A-BOO Elastic Garter Set
FAQ
What's the shipping cost?
We like to leave it up to the professionals. Each art piece will have a different shipping cost based on size and weight. We pack and ship with art handlers and deliver to you fully insured for the value of the piece. Framing is also an option. If you would like your piece framed before delivery, please get in touch. Shipping costs are calculated after checkout.
How Do I Know My Size?
We size our products based on standard sizes. Items will fit true to size. Some pieces are meant to fit snug, while others draped. Others are one of a kind, and the sizing and measurements are listed on the individual product page. If you're unsure, reach out. We can help!