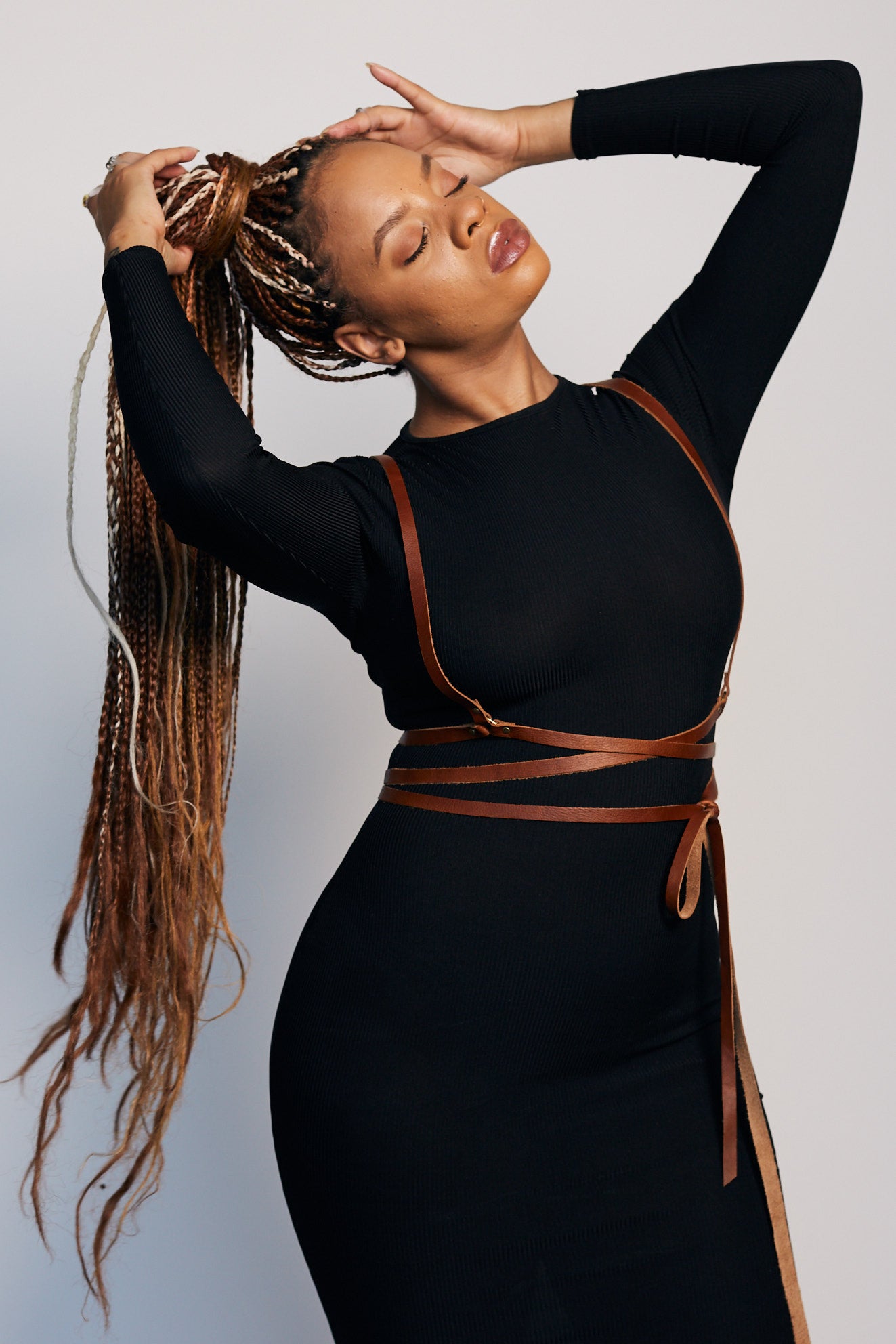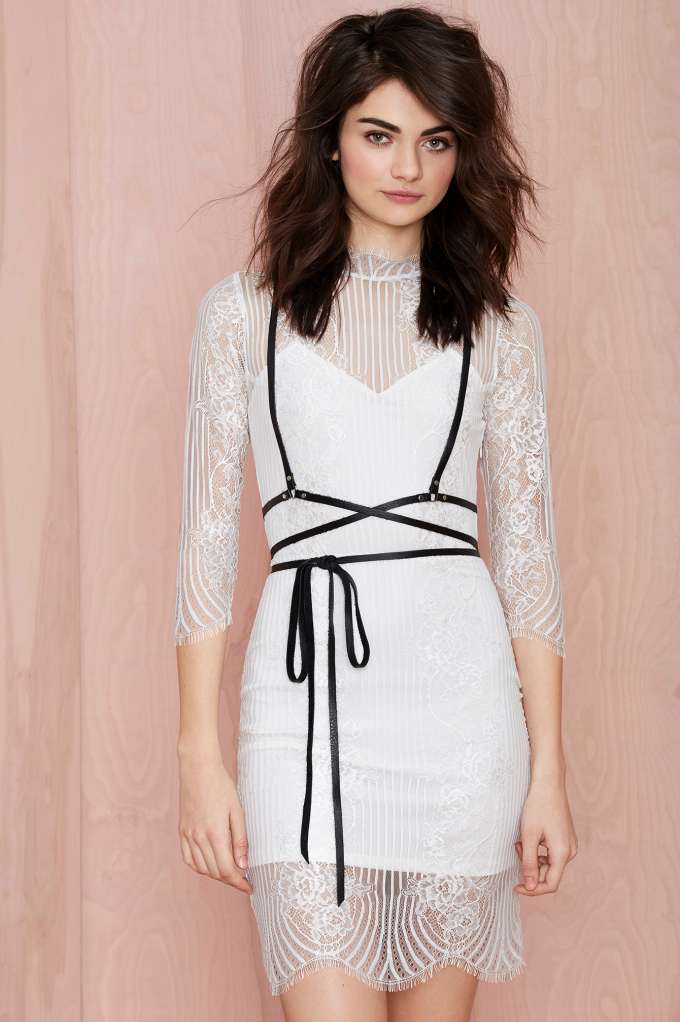 classic leather wrap harness.
this classic leather wrap features suspender like details over the shoulders and long tie on both sides that wrap around the waist.
designed to conform to any body shape while flattering the waistline.  create versatile looks; dress it up over a maxi dress or layer over a baggy tee for a casual vibe. a great starter harness.
100% argentinian leather, steel hardware
XXS/L fits Sizes XS through L.
belt wraps around the waist 2-3 times and can tie in the front or back.
made in la. 
classic leather wrap harness.
FAQ
What's the shipping cost?
We like to leave it up to the professionals. Each art piece will have a different shipping cost based on size and weight. We pack and ship with art handlers and deliver to you fully insured for the value of the piece. Framing is also an option. If you would like your piece framed before delivery, please get in touch. Shipping costs are calculated after checkout.
How Do I Know My Size?
We size our products based on standard sizes. Items will fit true to size. Some pieces are meant to fit snug, while others draped. Others are one of a kind, and the sizing and measurements are listed on the individual product page. If you're unsure, reach out. We can help!